Als kunstproject voor de gemeente Castricum zal Nicole Spit in 2022 een digitaal bomenproject verder onderzoeken en uitwerken.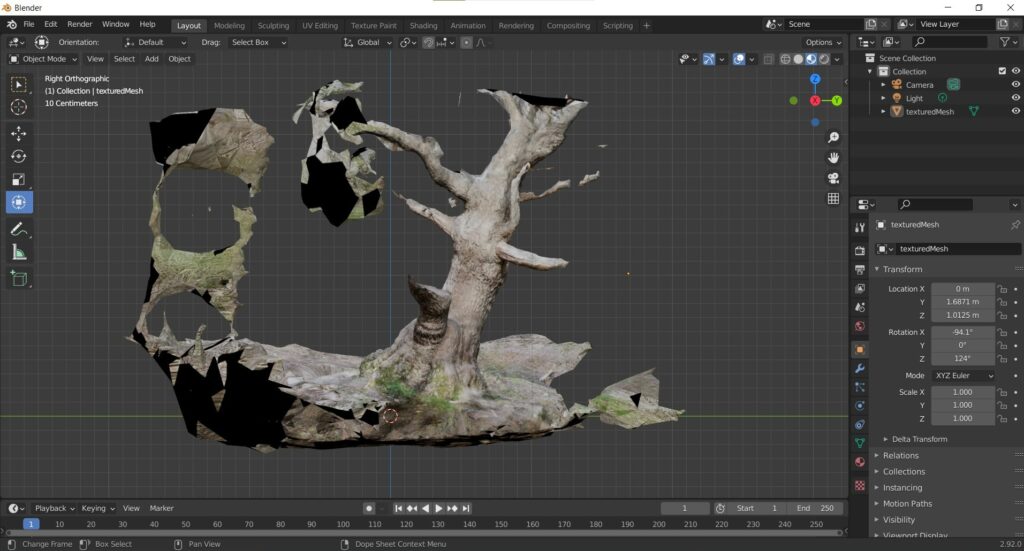 Tijdens de COVID Lock downs merkten veel mensen dat ze behoefte hebben aan energie uit de natuur, bos en bomen om zich heen. Onze bewustwording over de waarde van bomen verandert. Steeds meer bomen verdwijnen door kap of bosbranden of door een andere kijk op natuurbehoud. Daarom wil ik onderzoeken of we monumentale bomen wellicht behouden door ze digitaal op te slaan in Virtual Reality?
Ik wil door middel 'Photogrammetry' en speciale software, namelijk 'Blender3d', bomen digitaal in 3d vastleggen. Ze leven dan als het ware voort, als digitaal monument, in een virtuele droomwereld.
Mijn plan is om een aantal karakteristieke oude bomen uit de gemeente Castricum of regio, vast te leggen door ze te scannen en digitaal om te zetten.
Per boom zal ik zodoende een digitaal gerenderde fotoprint, een korte digitale film waarin de boom de 'hoofdrol' heeft in zijn digitale droomwereld en een 3d geprint model van de stam van de boom met daarin opgeborgen de zaden van de boom, als genetische databank creëren.
Daarna wil ik met deze boomgegevens in september een mooie tentoonstelling inrichten, waarbij ik de mensen uit Castricum en regio, bewust wil maken van de waarde van oude karakteristieke bomen uit hun eigen omgeving, van (verdwijnende) natuur, van nieuwe technieken en verbondenheid kweken met de natuur in de regio Castricum.
Het gehele proces wil ik ook vastleggen en laten zien. Vind je het leuk om te zien hoe en wat er allemaal bij komt kijken? Dan is dat proces is binnenkort te volgen op, onder andere deze site Art.studiodaarheen.nl en op instagram @digitaalbomenmonument . Kijk je ook mee?
NB: Ik zoek nog naar samenwerking met partijen die ook belang bij dit project kunnen hebben. Bijvoorbeeld voor (natuur)-educatie, restaurant in het bos, kunstgalerie. Ben jij wellicht een belanghebbende of weet jij iemand die geïnteresseerd zou kunnen zijn, mail mij dan a.u.b. op nicole@studiodaarheen.nl
Binnenkort meer…