BioArt Projects, a vision on the future of BioTech.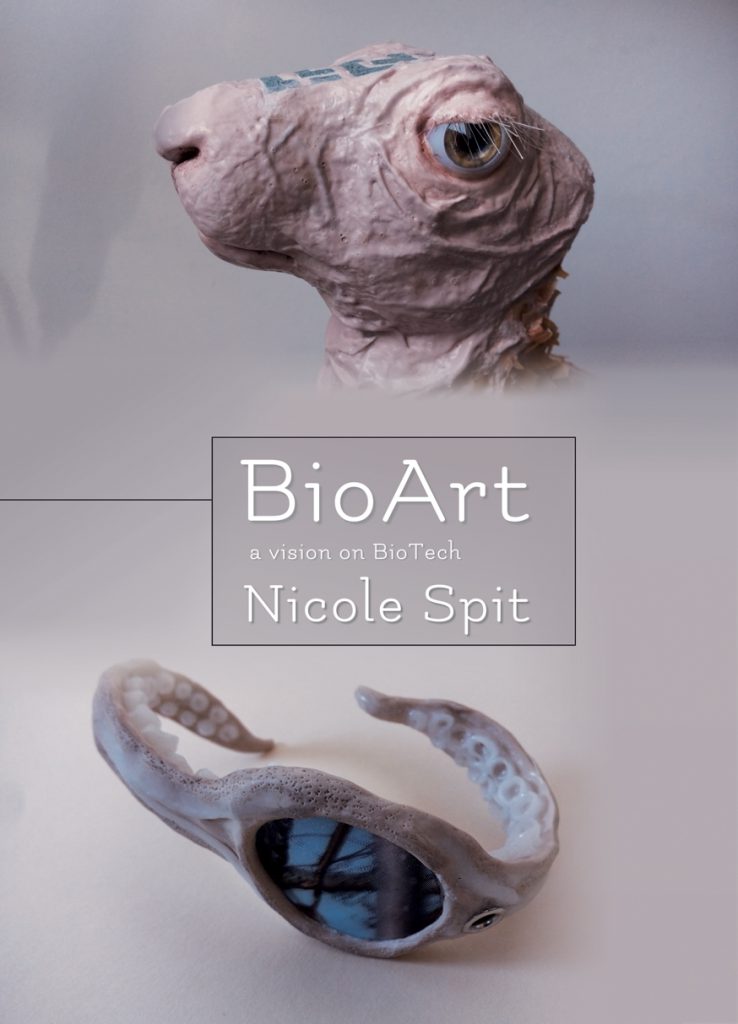 EN |   'In a number of alienating objects, I will show what the influence of biotechnology could be in the future. Developments in (synthetic) biotechnology are moving at lightning speed. We can already manipulate DNA and cut and paste properties of choice into other DNA. (eg with CRISPR-Cas9 technology) We can introduce modified DNA material into genetically almost empty cells, which can serve as building blocks for living material according to our own design. We see large tech companies (such as Alphabet / Google, Amazon, Tesla) making huge investments in biotech. What if these companies will develop commercial products using biotechnology?
Take a look in the pop down menu
NL |   Volgens Nicole Spit is biotechnologie een van de belangrijkste technologische ontwikkelingen met een verstrekkende invloed voor de komende jaren.
Vooral de synthetische biotechnologie, waarbij men gericht DNA veranderd, roept vragen op. 'Het is denk ik goed om ons nu bewust te zijn van wat er allemaal al mogelijk is en welke richting we met de biotechnologische ontwikkelingen op willen als maatschappij', aldus Nicole. 'Mijn ontwerpen lijken soms absurd, maar we kunnen al organen printen, DNA van het ene dier gericht in het de DNA code van een ander dier plaatsen, glow-in-the-dark katten creëren en bepaalde genen aan- of uitzetten. Grote commerciële bedrijven doen op dit moment al gigantische investeringen in de biotechnologie. Waar zal dat toe leiden?'
Neem een kijkje in de toekomst bij de BioArt projecten in het pop down menu.