Nicole Spit & Eveline Mooibroek duo-exhibition at 'Kunstfietsroute Castricum 2023'.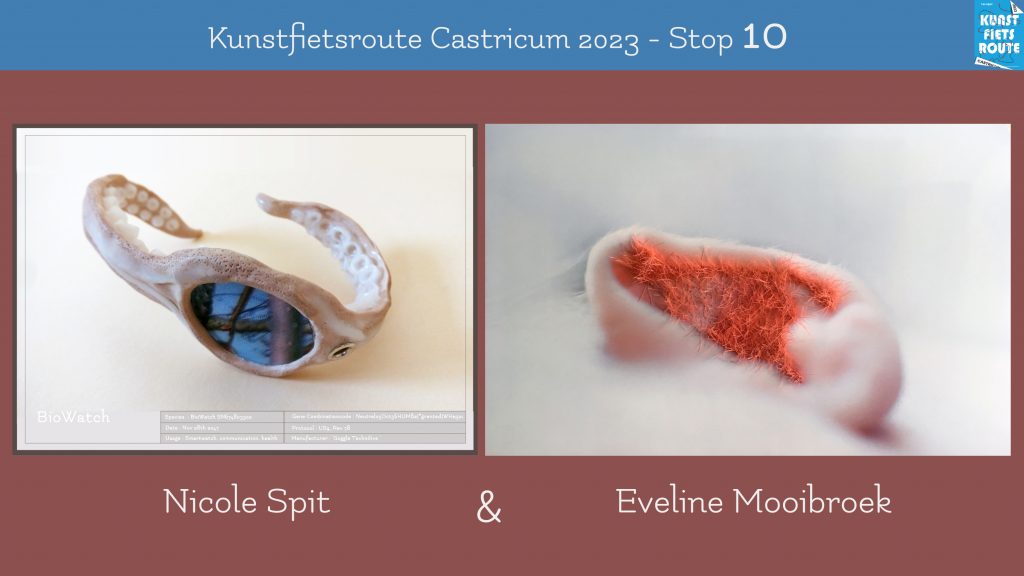 ---
Invitation to the duo-exhibition of Nicole Spit and Eveline Mooibroek at the Art Route Castricum 2023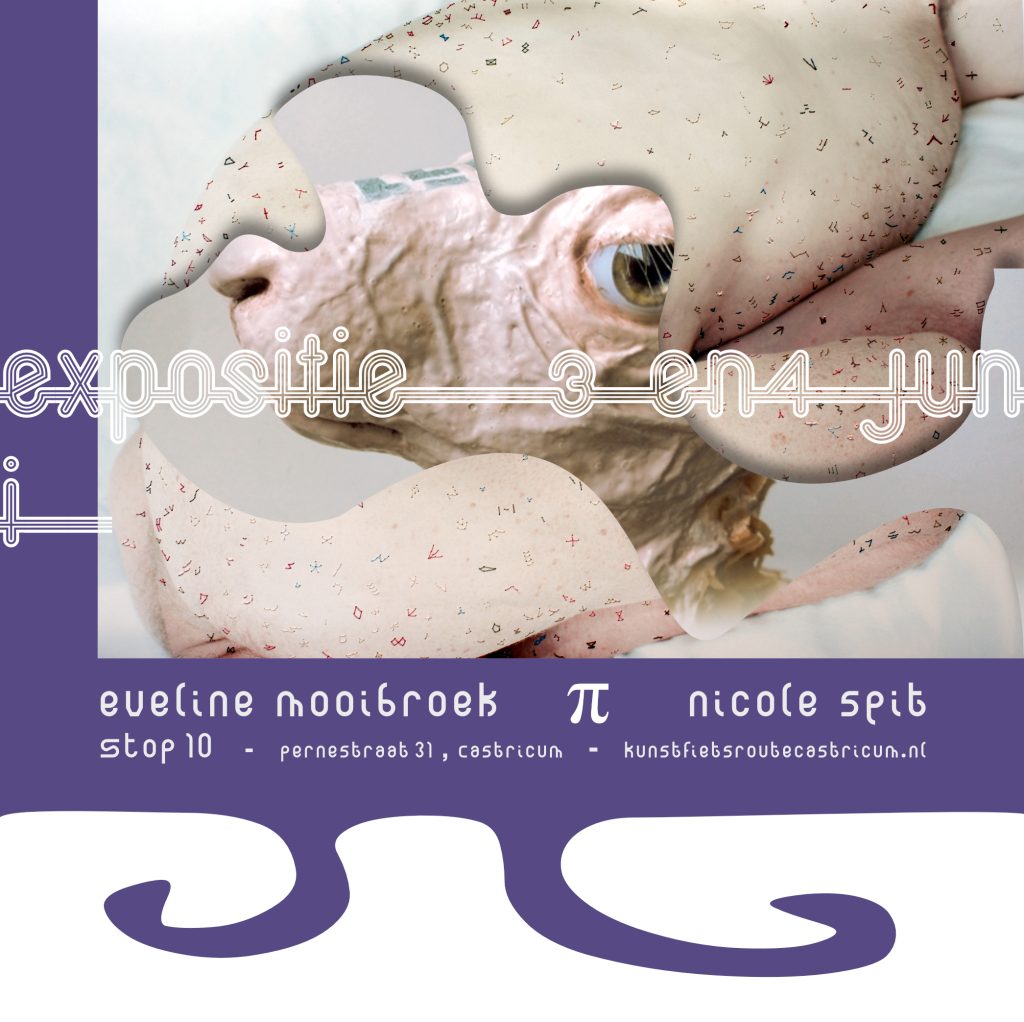 This year the two artists will present themselves together on the Kunstfietsroute in Eveline's studio. This results in an interesting meeting in which they look for common ground in their work, both visually and in terms of content.
— Nicole Spit—
Nicole Spit is an artist and speculative (future) designer. Speculative design imagines futures based on current technological and social developments.
A recurring theme in her work is the tension between synthetic nature, manipulated by human intervention, and biologically grown nature.
This often produces alienating and sometimes bizarre images.
For example, for her 'Digital Tree Monument' she digitally converted trees into 3d software to a virtual world and 3d printed them. She also works with Artificial Intelligence creation and researches the possibilities of genetic modification.
What could future nature look like?'
— Eveline Mooibroek —
'Eveline Mooibroek's artwork is about our perception, about the functioning of the senses and about appearances and reality. About the feeling of not being completely at ease or at home in the world we have created. Eveline is inspired by the cultivated and manipulated environment. In her work, life is frozen and frozen in an alienating way.
We don't immediately know what we see. Eveline makes awkward and sometimes incongruous art. Her world is one of contrasts and contradictions. The artificial beauty, and the beauty of the ugly: she tries to bring it together into one image.'
Stop 10 of the Art Route Castricum 2023
Date :
Sat 3 and Sun 4 June – 10am/5pm
Location :
Pernéstraat 31
1901 AV Castricum
Nicole Spit & Eveline Mooibroek duo-exhibition at KFR 2023