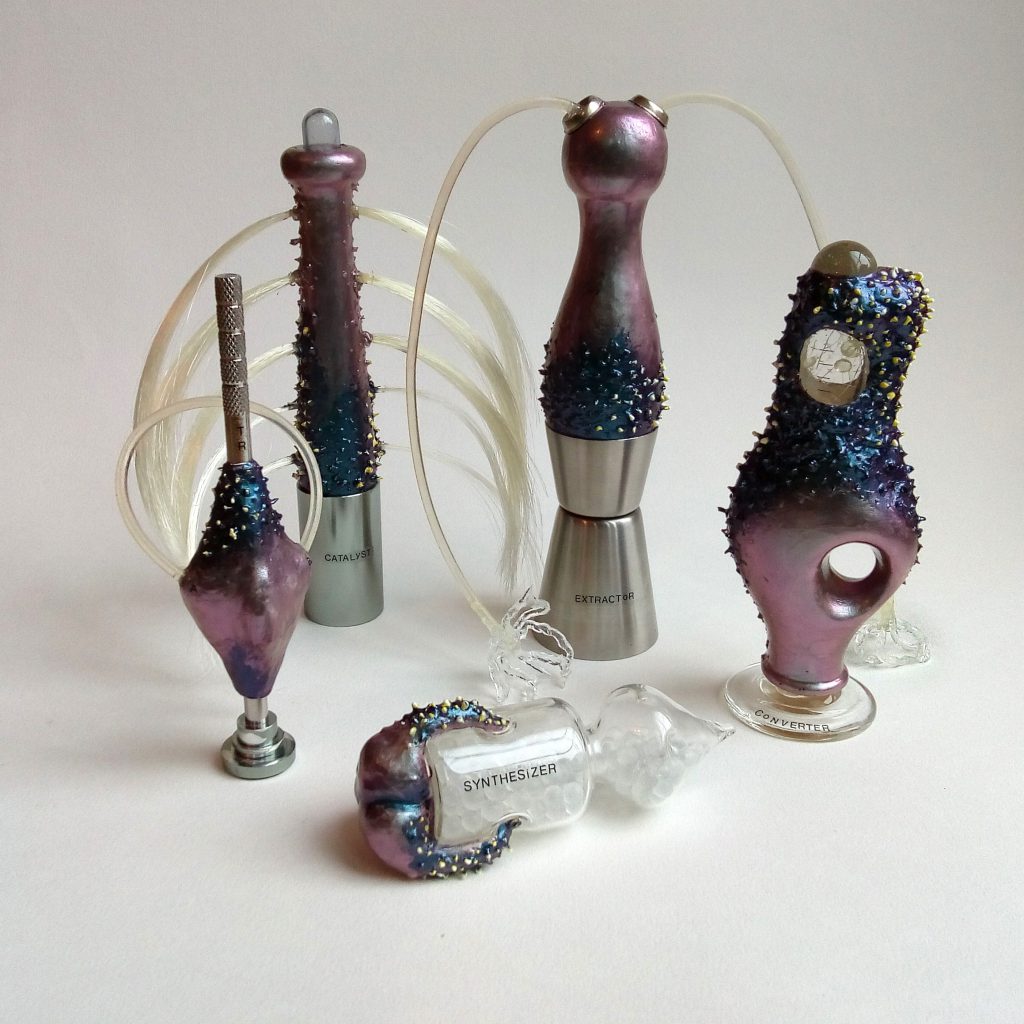 Is it possible to synthesize the 'home feeling' , so that that exact feeling can be
artificially generated in the brain by means of a personal neurotransmitter pill?
The MMRY set consists of six items; a Catalyst, an Extractor, a Translator,
a Converter, a Synthesizer and finally, a personalized pill.
Wouldn't it be nice to bring that personal 'at home' feeling with you to wherever
you're going? It could fulfill a need for Mars travelers or immigrants or just for
someone leaving his home.
The MMRY Synthesizer Set can be seen at the expo 'Z.A.T. Souvenirs' at the Kunststation Delden (March 3rd -May 1st 2019)
Opening expo March 3rd at 16:00uur
Stationsweg 1,
7491 CE Delden
MMRY Synthesize set with 'at home' feeling synthesized